Situated about 15 minutes from Marrakesh Menara Airport this trendy boutique hotel & Spa is my go to hotel for most of our ladies group trips whenever in Marrakesh. Our last stay being July 2022.
I have personally stayed here on over 5 different occasions with minimum 4 people to a larger group of 14 people. Being a group travel organizer for me its perfect size for us plus we get the personalized attention. I find the hotel suitable for all, couples, groups & solo travelers due to its:
*Central Location from airport and Jemaa el-Fnaa Square (Marrakech's main Market)
*Hotel Amenities, Rooftop Pool/ Bar and Entertainment, Business Centre
*Large Bright Art Deco Style rooms with Moroccan Handicraft
*2 Pools & 5 star Spa facilities
*Mediterranean Seafood Cuisine
*Staff attention and knowledge of the local area (Staff speak Arabic, English and French)
Our most recent stay we were 4 ladies and this was end of July 2022. We flew in from Gatwick Airport and booked this as a breakfast package stay and arrived at 11 am just after breakfast. The hotel has 85 rooms and we had chosen the Standard Charme rooms but non were ready so they stored our bags for the normal check in time of 2 pm. We received some welcome watermelon juice served in champagne flutes in the lobby whilst our bags were kept at reception storage until our rooms were ready.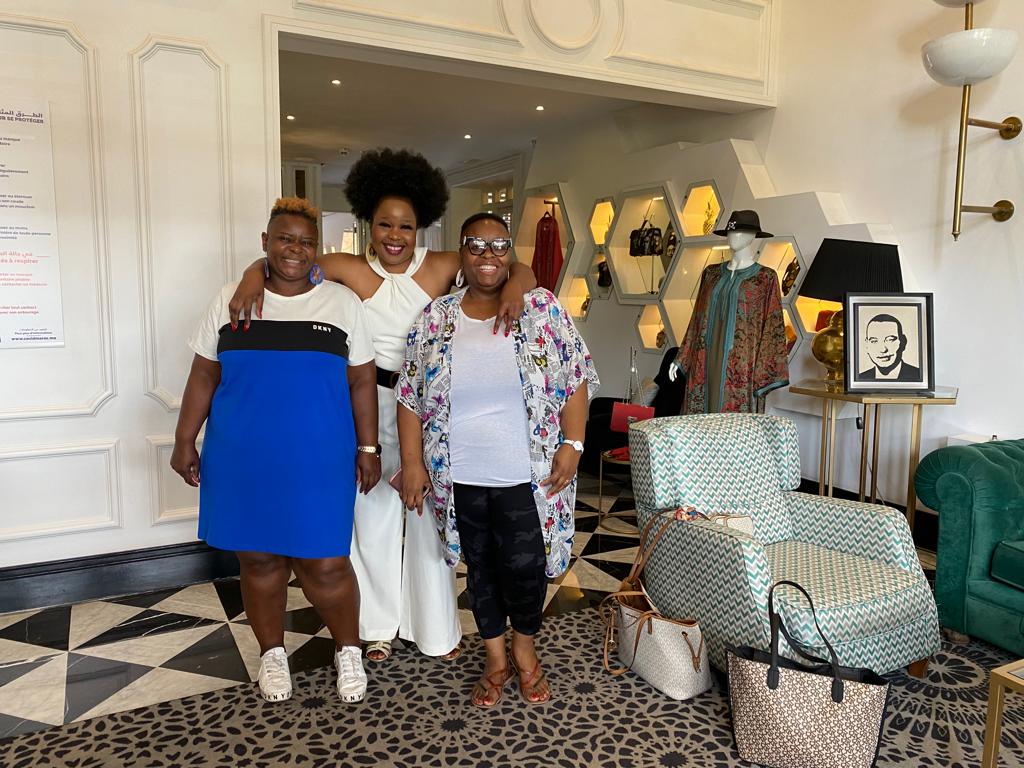 The lobby is cute with eclectic Mediterranean colors velvet green large sofa, art deco with a door man, bell man and manned reception staff. They also offer a money exchange, Wi-fi code is written on a beautiful plaque at the reception and the hotel is fully air-conditioned. We had full use of the pool areas up or downstairs until rooms were ready. On other occasions we have headed straight to the rooftop and had a light lunch overlooking the tennis court and rooftop pool.
ROOMS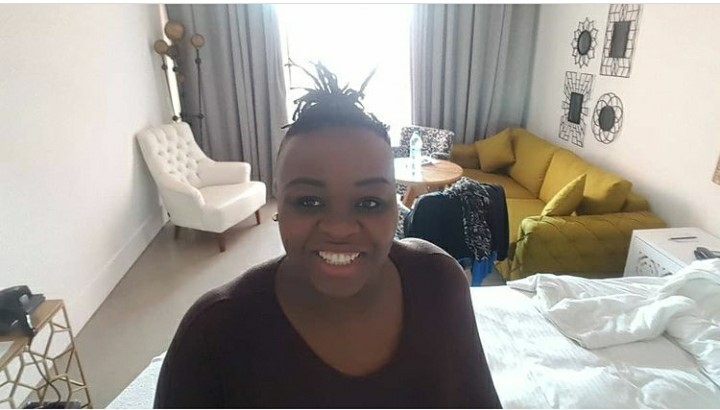 Our rooms were located on the 3rd floor mine was at the end of the corridor room 321 which is away from the elevator and stairs. We did not get adjoining rooms as they had non available. The room was clean, bright airy, had the complimentary fruit and pasties. We asked for twin beds but on arrival the bed was still joined as a king size bed. After a quick call to reception housekeeping came to separate the bed and add new bedding. My visual room tour can be viewed on our you tube channel via this link: https://youtu.be/LQvU0JkXSQc
Note* There is a mini fridge/Bar in the room but no-one notified us you have to plug this in and its not visible on initial entry that its unplugged. All rooms are air conditioned and worked well. All rooms also have a private balcony but it was too hot so we only used this sparingly in the evenings. We had a problem with the balcony lock and on this occasion we waited quite a while for the handyman to come and fix this before we left, i had to make a secondary call – not sure if they had staffing issues on this day.
There is a safe, dresser wardrobe, hair dryer, tv (which we never switched on-too busy). There was no iron or ironing board but you could request one and they will bring to your room at no extra cost. Rooms are tastefully decorated with Moroccan touches and two comfy lounge chairs. The bed and pillows were super comfortable. The bathroom was shower only but its a huge shower big enough to accommodate 2 or 3 people with toiletries like shampoo, conditioner and shower gel. I do love me some bathroom slippers and Yes they had 2 Pairs in each room.
FOOD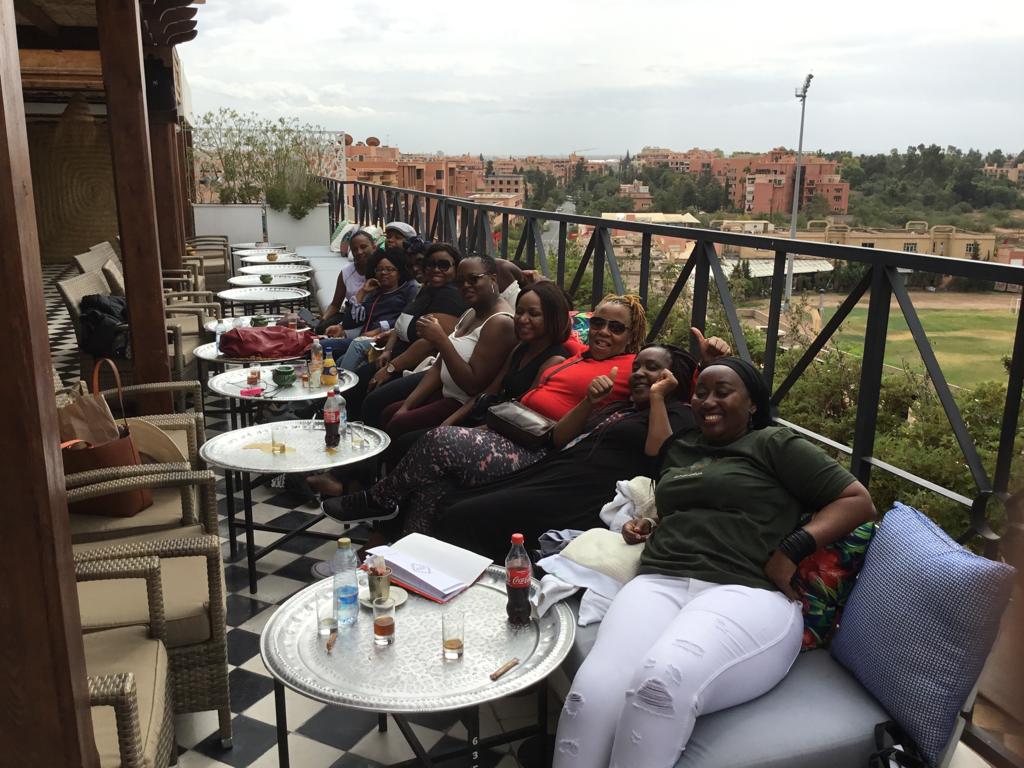 The hotel has 3 eatery spaces all which serve a different style.
The club bar which serves juices, light meals, cocktails and hot beverages
The Lola Sky Lounge, my favorite located on the rooftop overlooking the tennis court with shaded and un-shaded areas. This is where the dj booth is also located and last time they were happy to take our music requests- for a while. Lola Sky Lounge serves tapas, burgers, cocktails cold drinks and Shisha. Their service is great in the afternoon but when it gets busy at night we found orders took a bit longer. The lounge also seems to be a hangout spot for some of the locals in the area.
Their 3rd eatery is the Patron Del a Mer which serves fresh food and you can choose your fish live and the chefs can make this for you. The Paron Del A Mer has also been recognized as the best seafood restaurant in the area. They also play live Moroccan music most dinner nights. Food and service is always fast.
Breakfast comprises of a buffet style and is normally taken in their downstairs lounge right next to reception. There is a choice to sit inside or outside overlooking the downstairs pool. Breakfast is a variety of continental and some hot foods such as eggs, sausages, pancakes. Juices, fruits, pastries, cakes lots of sweet items. The breads and rolls are always fresh and besides the tea and coffee everything else is self service. If you have any special dietary needs the hotel can accommodate you just ask. One of our members is lactose intolerant and they were able to provide lacto free milk however, only for use within the restaurant, they charged her for the milk she took to the room for her late night cup of tea.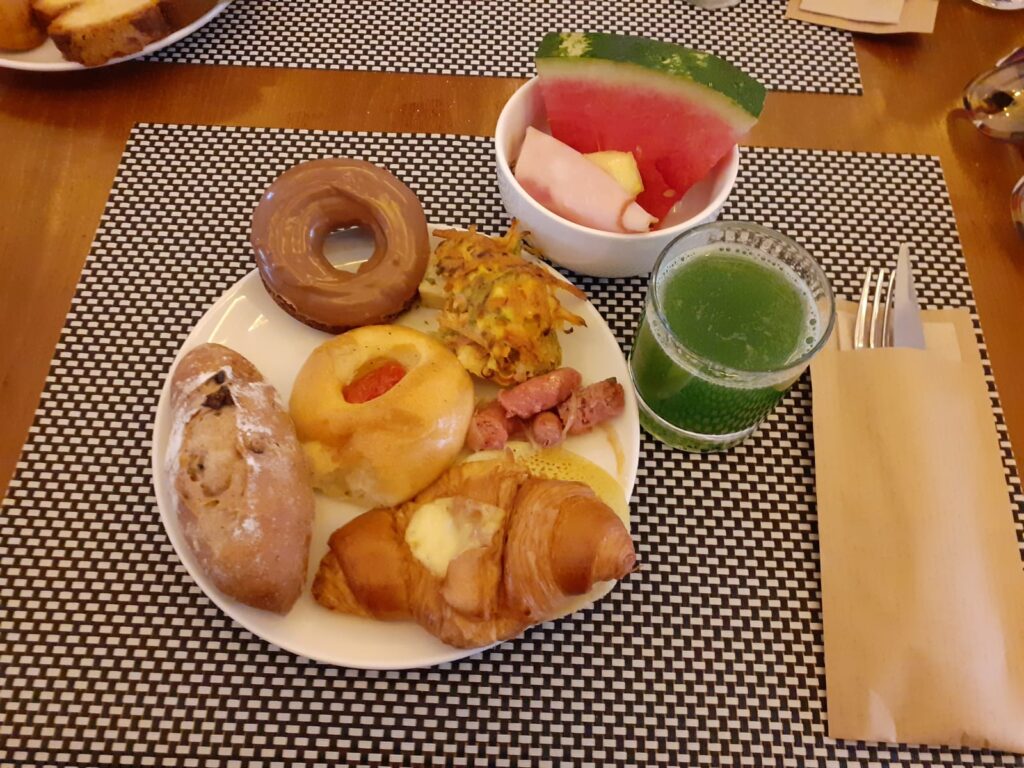 If the hotel food is not to your fancy the hotel is in close walking proximity to the central high street where you will find McDonalds, KFC or traditional restaurants to suit your palette. There is over 39 different eateries within 10 minutes walk. Ask directions from the staff to walk to the centre its a right out of the hotel to the end of the street and you are there, the cabs outside can drop you off but they sometimes just take the long route round its not that far.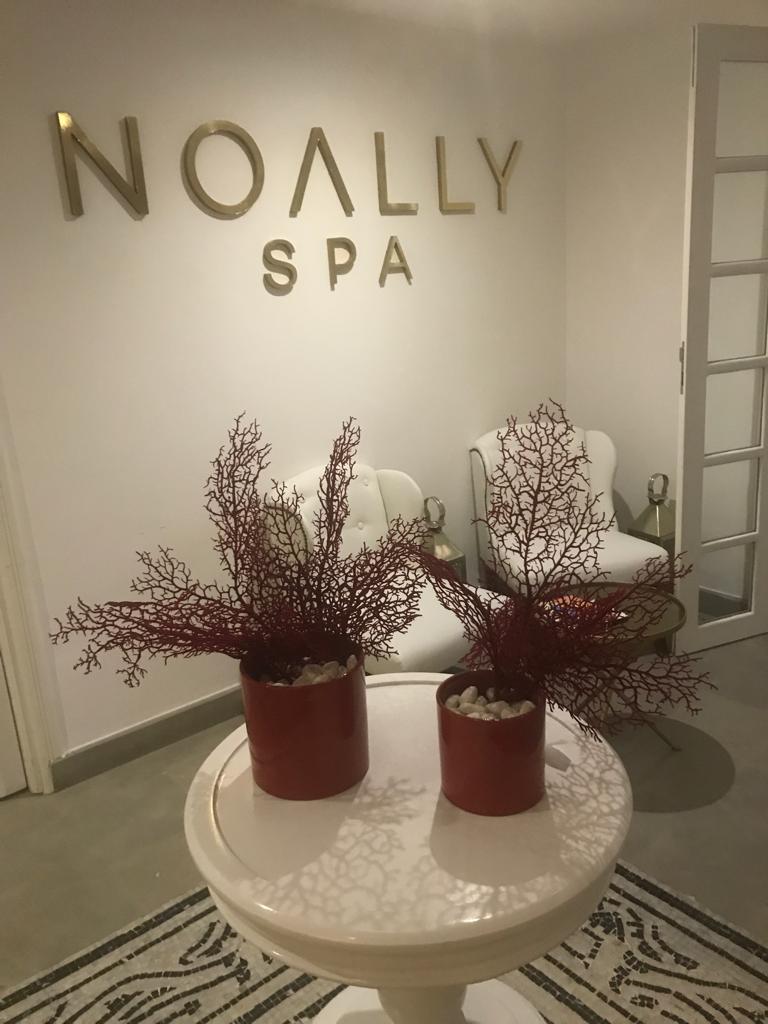 Facilities
The wi-fi was highly reliable, and I could finish off my work in the evening, check in for our flights etc without any streaming problems. They have a meeting room in the mezzanine floor between the 1st and ground floor.
From my room (321) if the balcony door was open at night you could hear the music from the lola sky lounge above but this did'nt bother us much.
Beauty Salon and Spa – The beauty salon is also located next to the spa on the lower ground floor we did not use this facility so unable to give a review of services.
The Noally spa wellness center offers ham-mam, traditional Moroccan steam bath which helps to refresh and relax the mind. All massages are carried out to the backdrop of soothing music, and soft lighting, followed by a a lovely relaxation loungers after treatment always beautifully done. You can book direct at the spa entrance next on same level as reception or direct on their website. You complete a form for their records and the sort of treatment you are after. On this occasion I opted for the full body massage which converted to about £30-35. They have like 6 treatment rooms and service both men and women. The spa is very clean and has 2 showers in the changing rooms and some of the treatment rooms have showers inside them too. The staff do ask your preferred massage strength before procedure. On this occasion i did not have a ham-mam but have previously had one done in the my previous visit and it was well worth it, its a wonderful relaxing experience. The spa also offers manicure, pedicure and facial procedures.
STAFF
Staff were always smiling and accommodating i cannot fault them at all. Their kind gesture and hospitality has always been beyond satisfaction. I truly feel like a guest and not just a regular customer so a big well done to your team. Nothing went missing from our luggage or rooms and door security at entrance is always available. Staff were also happy to help by taking our group photos with some lovely suggestions from the bell man and reception – greatly appreciated their capturing our memories. I feel so bad i forgot to take their names on this occasion but they were all attentive and made us all feel welcome.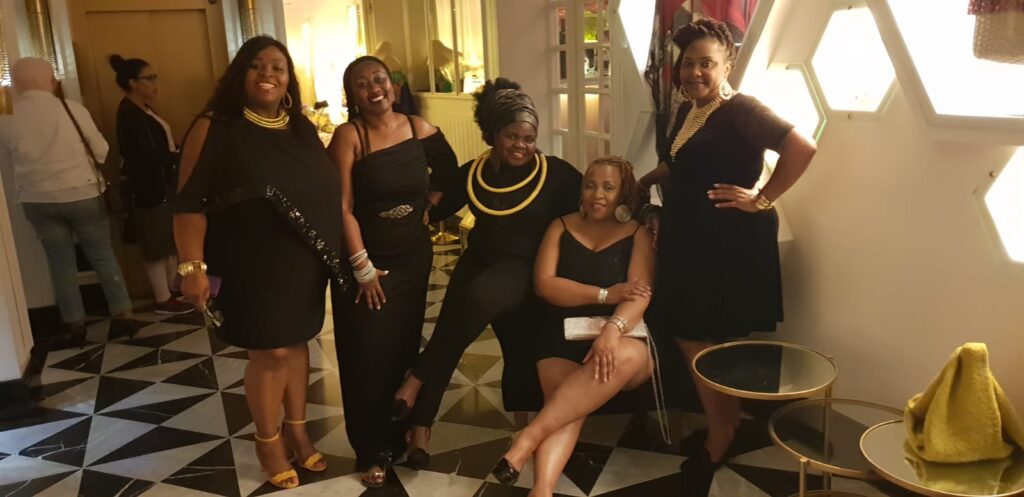 PRICE
Depending on season price per room can be from £110 a night for a room to £240 per night for a suite. For best prices book direct with the hotel on their website HTTP://2ciels.com/en/hotel/ and sign up to be a member for added benefits like late check out/ early check in if available. Very good value for money.
CONCLUSION
Would definitely stay again and would recommend.