There is a new low-cost flights player in the United Kingdom called Level. I just love their slogan (It's Your World) which actually gives you the impression that they are ready to help you see more of this world.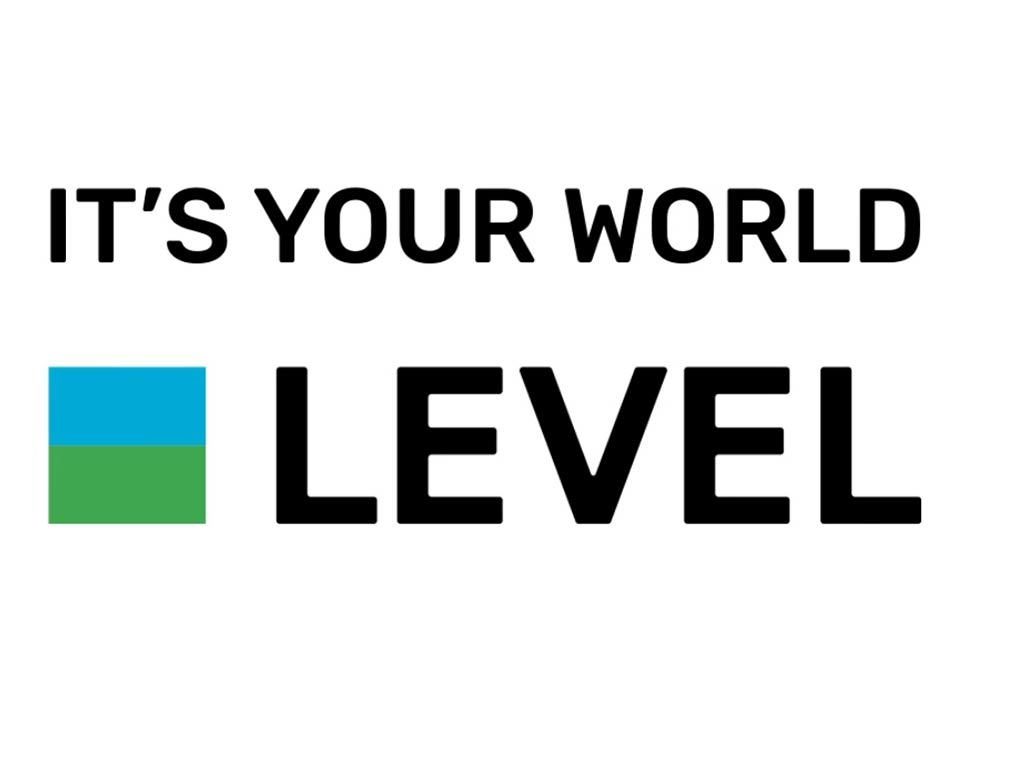 Founded in March 2017, Level is an airline brand under which three European airlines owned by the International Airlines Group (IAG) who operate low-cost flights.
Currently from London Luton they fly to Amsterdam, from Gatwick to Vienna they also codeshare so some of their flights are under Vueling for the same route.
Booking can be made directly via their website www.flylevel.com. I found this very easy to use and straightforward. It has the usual pay for seats and checked baggage etc but I just love the website simplicity and ease of use without too many confusing upsells etc if you need anything you can self search the page yourself, no jargon buy this, etc you find on other low-cost airlines. For a regular traveler like me who just wants to buy her ticket, I appreciate the simplicity and ease. I paid £52 for a basic one-way ticket 7 am flight (Monday 5th August 2019) morning hand luggage only. For time booked (early July 19) for travel in the peak holiday season (August 19). I found this price reasonable because it's a late booking for me and it's during the summer school holidays.
Another quick search on their website for November 2019 shows return flights to the same destination at a price of £60. You really don't have to be rich to fly. As I always advise it's always better to book your flights early and out of holiday season the better.
I always register for an account with airlines (I don't want to miss out on special offers). I chose random seating to save money as yes they do also charge for seat allocation (please factor this in if you are fussy about where you sit). Was allocated a window seat Yipee hooray for small wins I am a window or aisle girl. Yes, I also control the window flap, taking my in the clouds pictures, landing & take off pictures, can see the ground and marvels of the world, can also see if we are racing with other airlines.
And best of all when in the economy class I get an extra side rest, I just place my jacket strategically to the window side adjust myself head for a quick nap – ahhh-small comforts 🙂

Bit surprising that a week or day prior to flight there was no standard email or alert to advise you to prepare for your upcoming flight. Travel morning no hassle checking inflight, the usual checks on luggage size for those with bulkier looking bags. I had a small wheeled case, plus shoe storage bag attached to my hand luggage (see the link below to purchase) They had no issues with this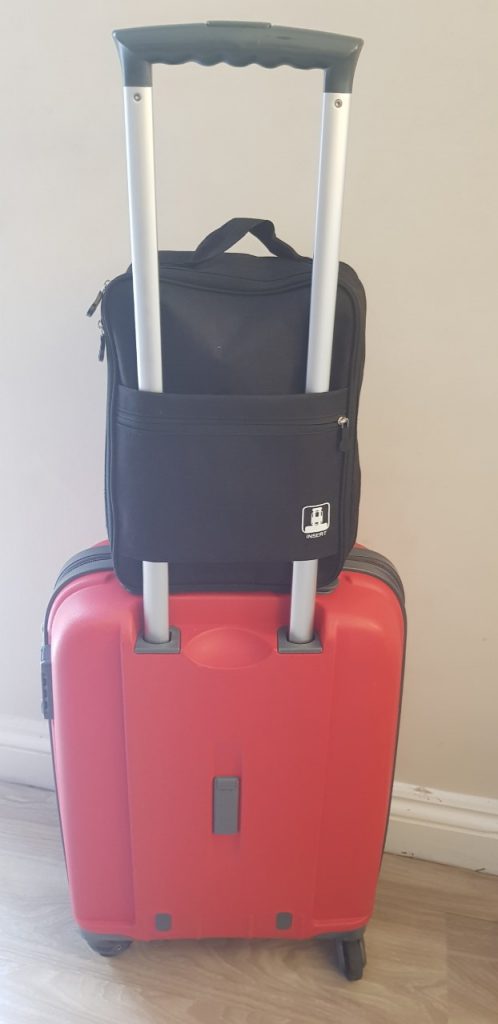 Airline staff polite and organized, the plane was clean. The flight boarded & left on time Aircraft used Airbus A321, ample legroom, seats spacious, comfortable and with handles that come up fully (personally love these) more roomy for us the plus-size traveler.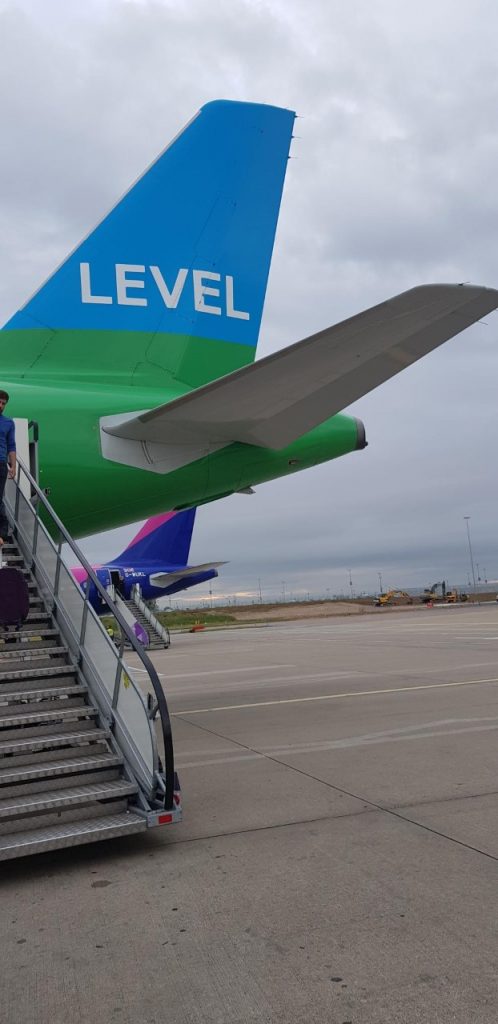 Being a new airline on this route I thought the flight would be half full but our 7 am flight was full to capacity with all 180 seats occupied. Took a browse through the in-flight magazine perfumes offers reasonably priced, the level umbrella and power bank could be priced lower.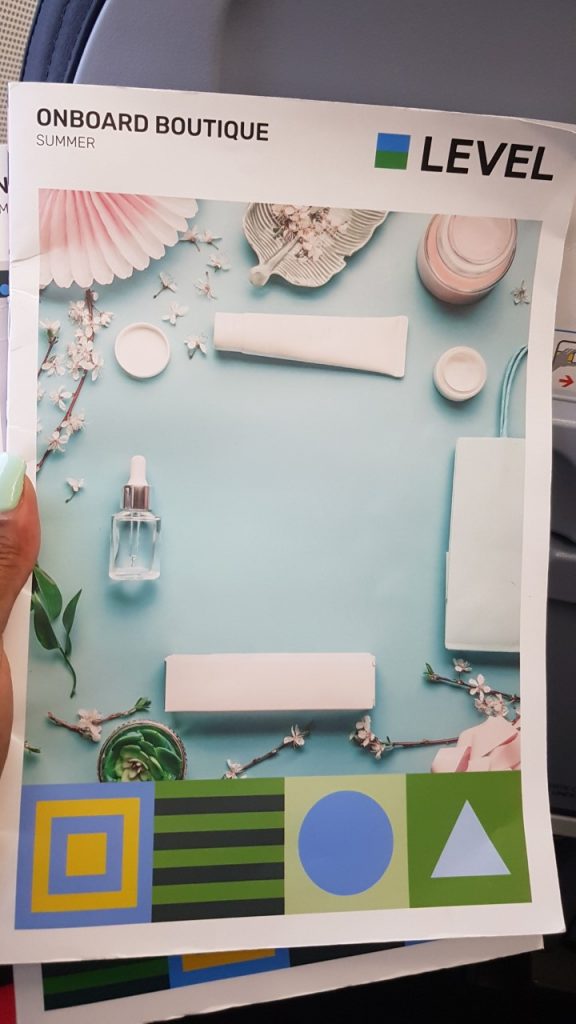 The inflight food menu has a meal deal of 10euro (sandwich, drink & snack) too pricey for my pocket. In fact I believe highest meal deal on the low cost europe flights. I did not make any purchases after all it's only a 45-minute flight.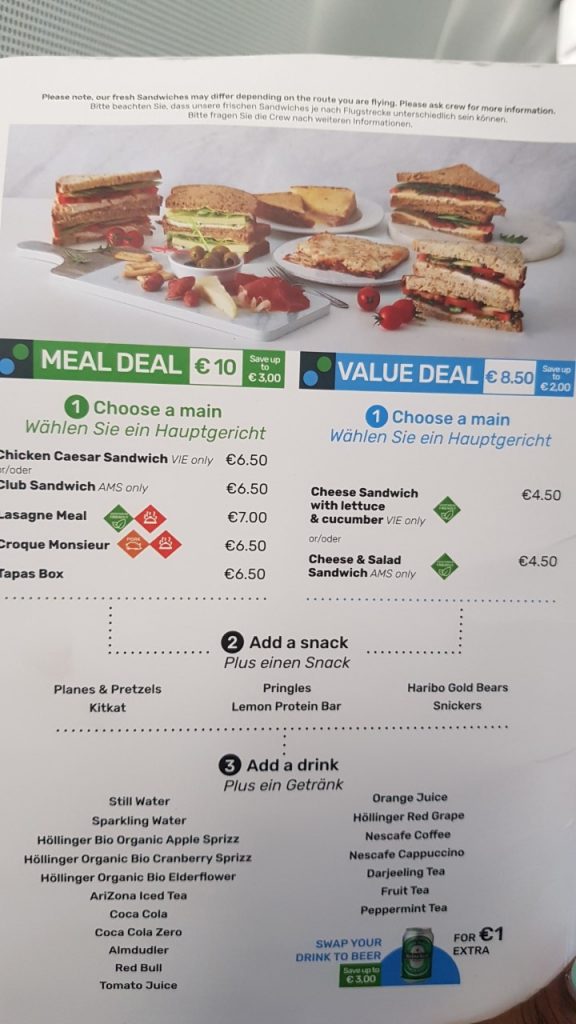 As I was traveling solo I didn't manage to capture my favorite picture of me and the plane in the background but all in all not at bad service at all I cannot fault the service from booking to travel. Offers good value for money I will definitely be flying on this route soon
Flight Date: 05th August 2019
Booked via: www.flylevel.com
Shoe Storage case can be purchased by clicking here
My score: 7/10