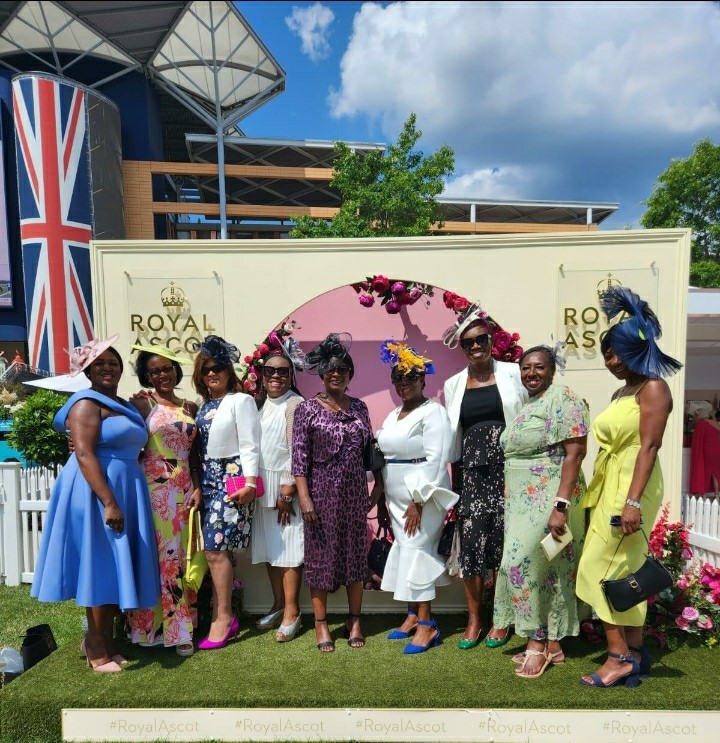 Every year, Royal Ascot Ladies Day marks a remarkable occasion where sophistication, fashion, and horse racing converge to create a truly unforgettable experience. This prestigious event, steeped in history and tradition, captivates the attention of royalty, celebrities, and fashion enthusiasts from around the world.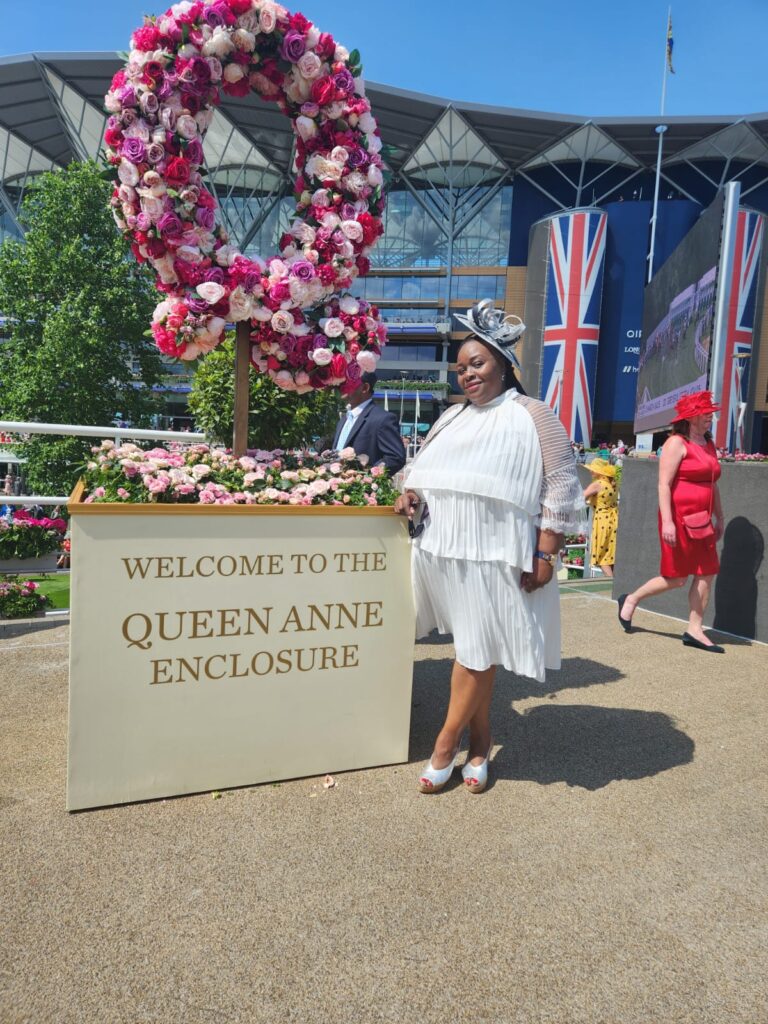 I would like to express my heartfelt gratitude to all the attendees of this years Ladies day event with Ms Bee Group Travel we were again in our favourite the Queen Anne Enclosure. We had an incredible time together, filled with glamour, victories, and even some betting losses.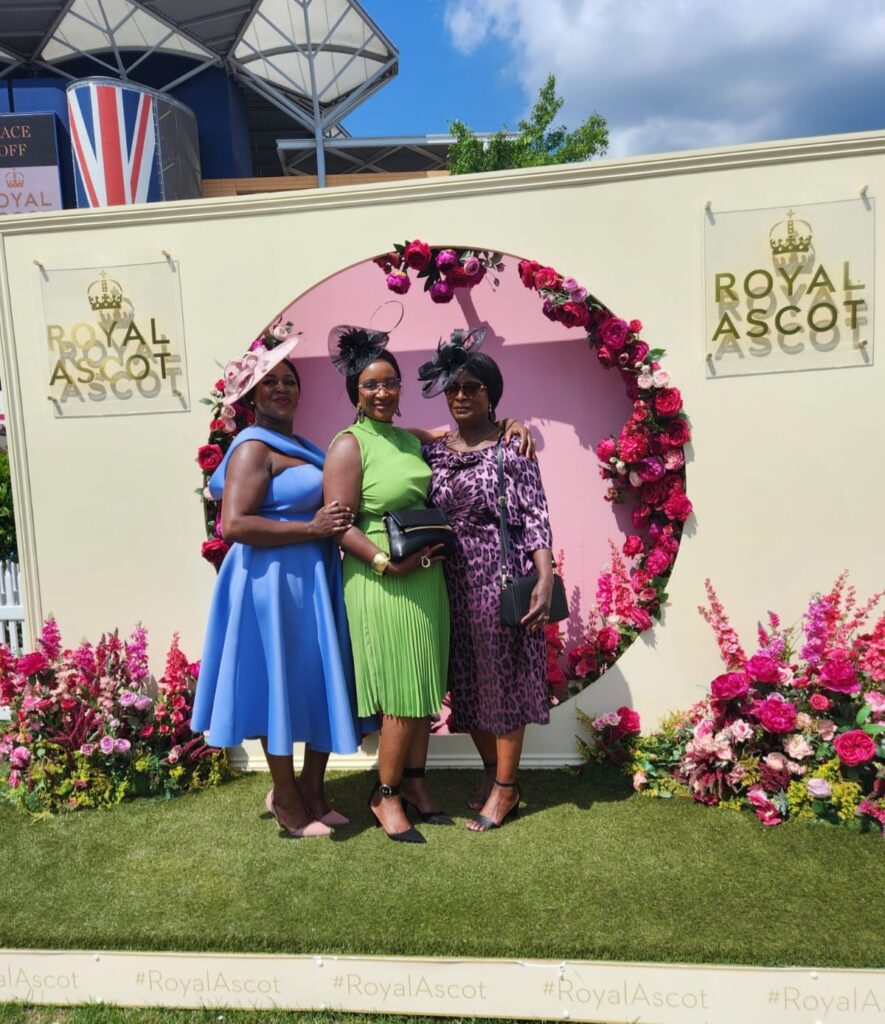 At Royal Ascot Ladies Day, fashion took centre stage, our attendees graced the occasion in their finest attire. From elaborate hats and fascinators to stunning dresses and elegant suits we enjoyed the grand catwalk of exquisite style and we even had our own little fashion hat police. Check out this winning style fascinator from https://www.rosecollinsmillinery.com/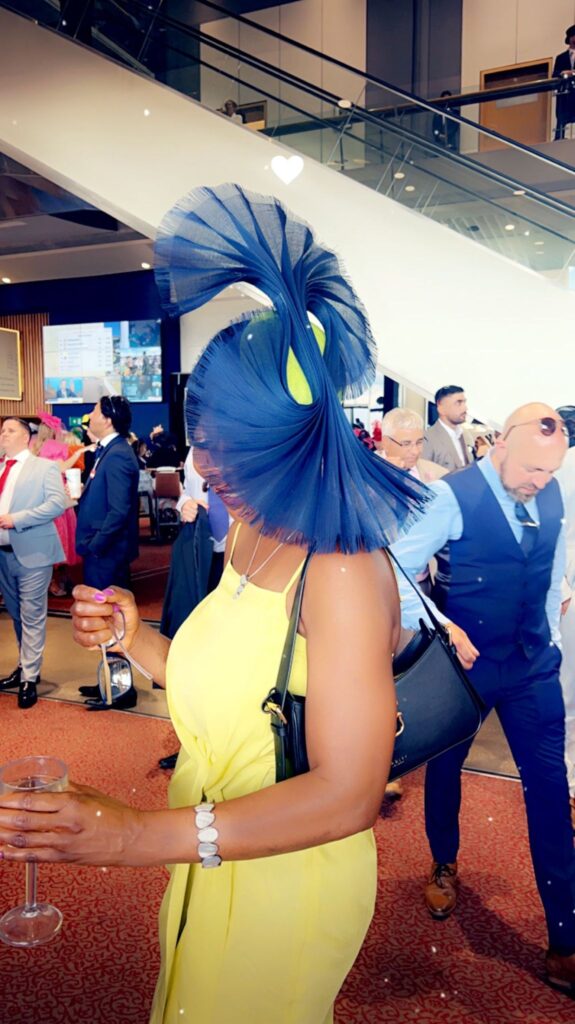 A Day of Extravaganza: We were in The Queen Anne Enclosure and some of our ladies celebrity spotted and met the lovely Lystra Adams of Real Housewives of Cheshire Fame, she was gracious enough to take a few pictures with the ladies.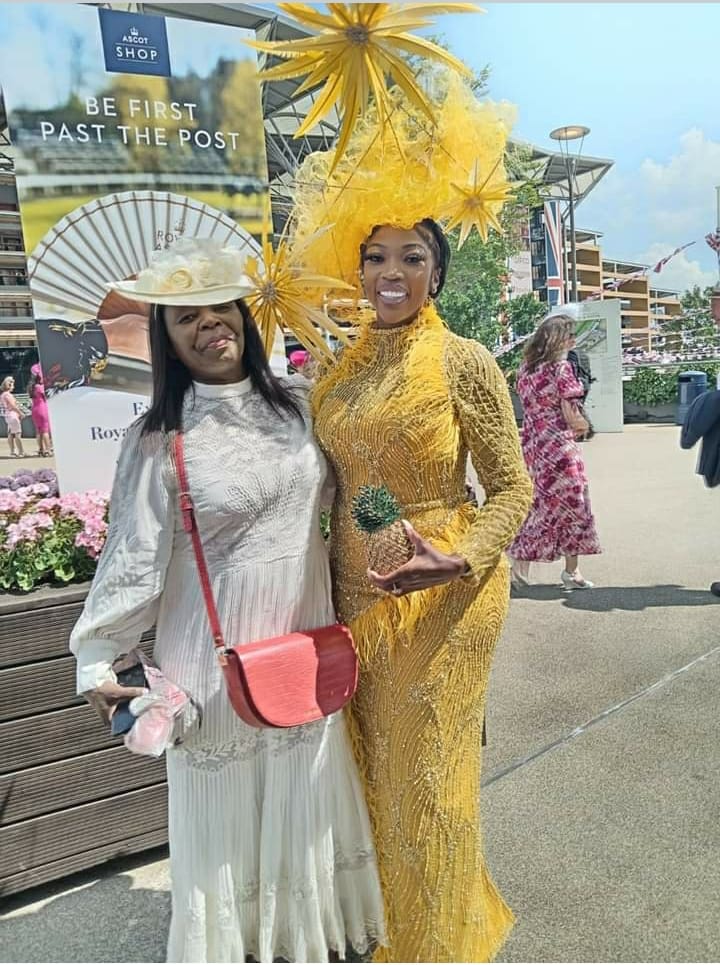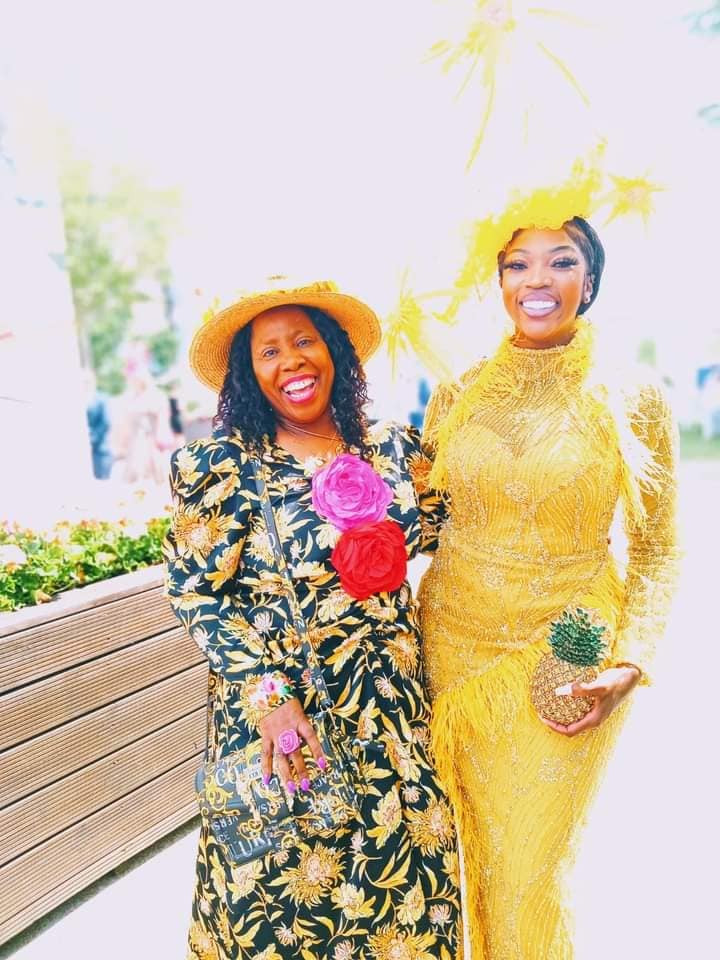 Beyond the fashion and horse racing, Royal Ascot Ladies Day offers a full day of extravagance and entertainment. The beautifully manicured grounds of Ascot Racecourse come alive with an array of activities and attractions, adding to the festive ambiance.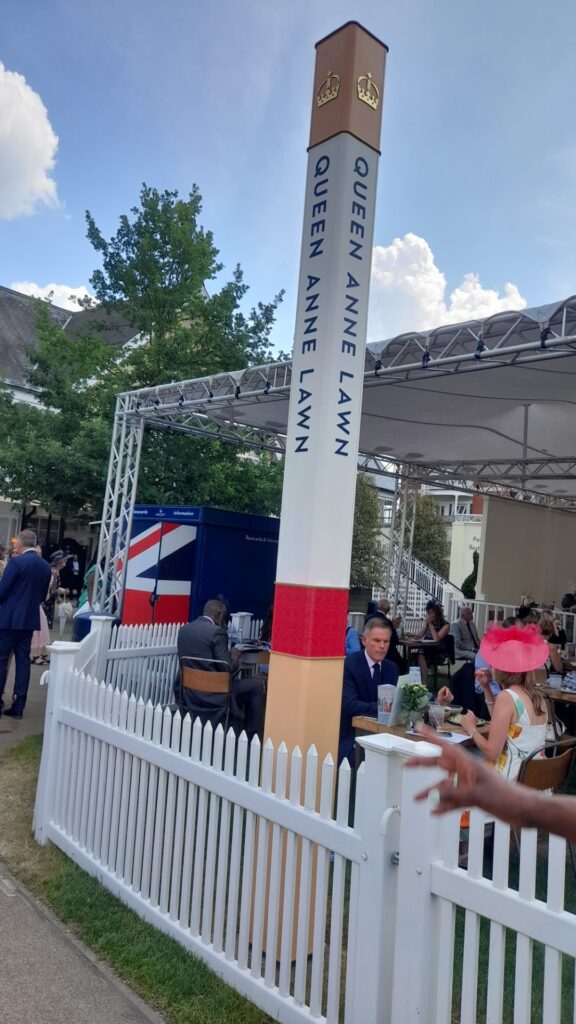 Gourmet dining experiences, champagne bars, and luxurious hospitality packages allow attendees to indulge in culinary delights and elevate their overall experience. Live music, singing around the bandstand at the end of the racing all add an extra layer of excitement, ensuring there is never a dull moment throughout the day.
While fashion is a significant highlight of Royal Ascot Ladies Day, it is the thrilling horse racing that truly sets the pulse racing. The electric atmosphere, as the crowd cheers on their chosen horses, creates an unparalleled experience that leaves a lasting impression on all who attend.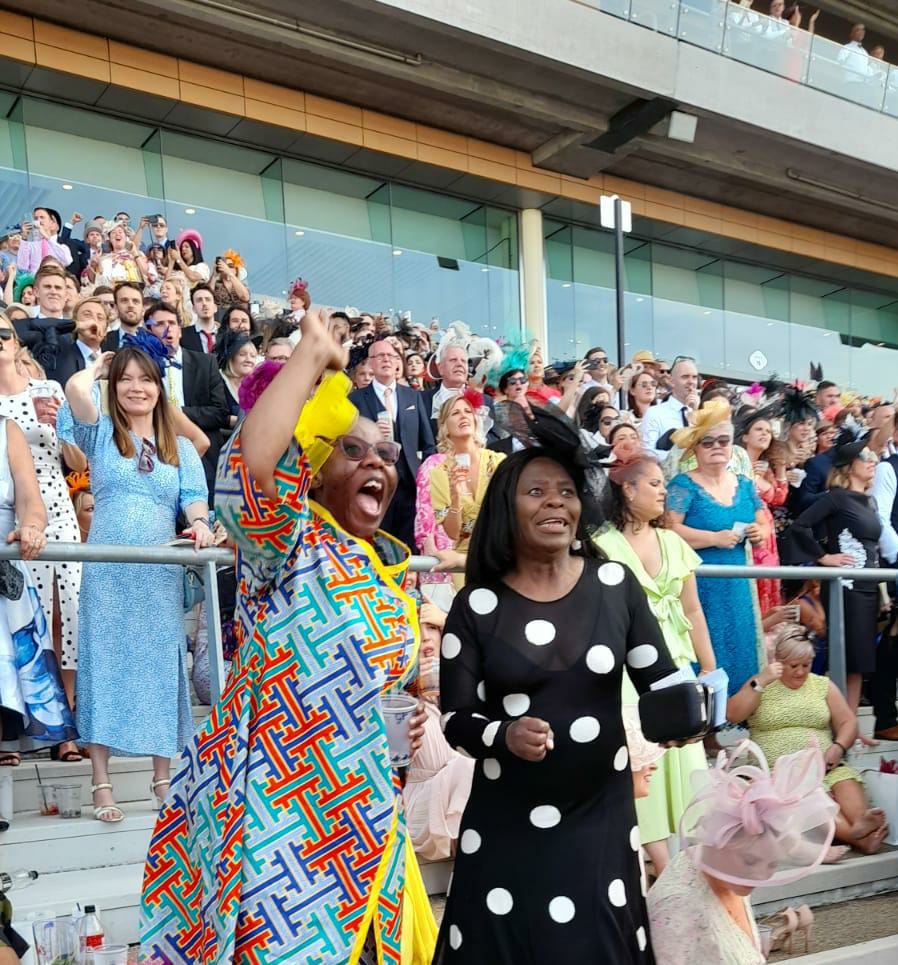 Conclusion:
Royal Ascot Ladies Day 2023 was a celebration of elegance and glamour. From the stunning fashion choices to the heart-pounding horse races, this event is a true feast for the senses. Whether you're a racing enthusiast, a fashion aficionado, or simply looking for a memorable and enchanting day out, Royal Ascot Ladies Day is an experience that should not be missed. Prepare to be swept away by the splendour and sophistication of this extraordinary event.
Join us next year Ladies Day Dates: Thursday 24th June 2024 tickets and package prices will be on our page in January 2024.